We usually think that celebrities have the best lives and that nothing can possibly go wrong or have gone wrong in their lives. But that's not true. Terrible things happen to everyone; celebrities are not an exception. In this post, we are sharing information about 10 celebrities whose parents were killed or murdered. Get ready to empathize.
Check out these 10 celebrities whose parents were killed:
10. Sean Combs
Sean John Combs is known by his stage name Puff Daddy. He is a singer, a record producer, and an entrepreneur. After being discovered by a talent director, he launches his debut album No Way Out to massive success. Consequently, it was certified platinum seven times. Other successful albums include Forever, The Saga Continues and Press Play. Combs is the winner of two MTV Video Music Awards and three Grammys. His father was a hustler and associated with criminals that ultimately caused his death.
9. Michael Jordan
Michael Jeffrey Jordan is one of the best-known sportsmen ever and he is one of the celebrities whose parents were killed. Jordan is a basketball player and businessman. Over the years, he has won several awards and accolades, so much so that it's hard to keep count. He is called the greatest basketball player of all time and owing to his popularity, Jordan is one of the wealthiest sportsmen on Earth. Jordan's father was murdered during a car theft, as a result, the two men responsible were sentenced to life imprisonment.
8. Dylan McDermott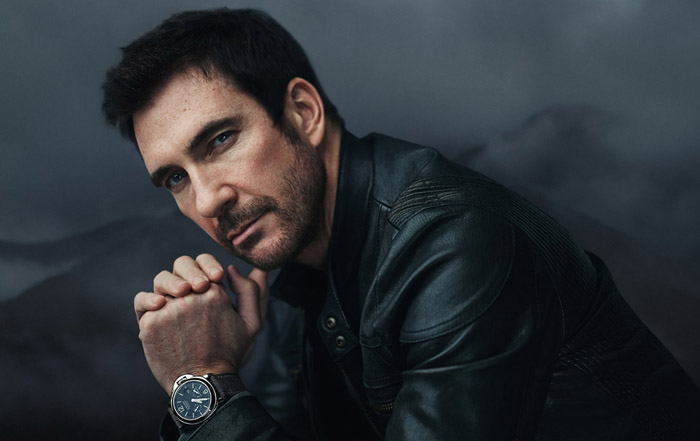 The American actor is best known for his work on The Practice. He is an Emmy and a Golden Globe Award winner. McDermott is known for his good looks and his other works like American Horror Story: Murder House, American Horror Story: Asylum, Hostages, and Stalker. He is a popular actor and therefore, he was featured in GQ "Man of the Year" issue as well as the Men's Health. McDermott's mother was killed by her boyfriend when McDermott was pretty young.
7. Sean Lennon
Sean Taro Ono Lennon is the son of John Lennon and Yoko Ono and he's among the celebrities whose parents were killed. Like his parents, Sean is a singer, song writer, and actor. His father was killed by a religious fanatic and former fan. Lennon's statement that, "We're more popular than Jesus Christ now," had supposedly enraged him. Consequently, the legendary singer was shot four times, and the incident left Sean and his brother Julian without a father.
6. Dave Navarro
David Michael Navarro is an actor, singer, and founding member of the alternative rock band Jane's Addiction. He creates music of the following genres – psychedelia, heavy metal and modern rock. He made an appearance as a judge and as well as a host in the Ink Master and then he competed in Spike season 9. Navarro's mother was murdered by his boyfriend when he was really young. He subsequently, he moved in with his father.