Over the years, Asia has given Hollywood some of the stunning, charismatic and talented actors of all time. These men, apart from performances, have been swooning fans with their godesque looks. So, its time we take a look at ten of them. Here's presenting 10 Hottest Asian Actors Of Hollywood.
10. Dev Patel
Starting the list at number 10 is 27-year-old English actor of Indian origin Dev Patel. We have been lucky enough to see this person grow from a boy to a man. Patel gained worldwide recognition with Slumdog Millionaire and continued to usher in from its glory and gave powerful performances in The Best Exotic Marigold Hotel franchise, The Last Airbender, The Man Who Knew Infinity, Lion, among others. This Academy award nominated actor has also previously worked in Skins. He is one chocolate boy that everybody want to get their hands on.
9. Lee Byung-hun
47-year-old South Korean actor Lee Byung-hun grabs the 9th spot on our list. One of the biggest stars in his home country, he received international fame with his work in the G.I.Joe franchise, Red 2, Terminator Genisys, The Magnificent Seven. This father of one is the embodiment of the Asian male beauty – slender face, sharp nose, subtle smile and of course, who can forget that chiseled body!
8. Daniel Dae Kim
Next up at number 8 is 49-year-old South Korean-American actor Daniel Dae Kim. Known for his work in Lost, Hawaii Five-O, Angel, among others, this handsome rough-n-tough Asian beauty is the one to drool for. Father of two, Dae Kim surely knows how to win over ladies and men with his charm. Just look at that face!
7. B.D. Wong
Next up at number 7 comes 56-year-old American actor of Chinese origin B.D.Wong. An acclaimed Broadway actor, he has gained worldwide fame through his work in Law & Order: Special Victims Unit, Oz, Awake, Jurassic Park, Jurassic World, Gotham, Mr. Robot, among others. This father of two is surely in no hurry of stopping and even in his fifties is keeping the sex quotient high enough for us to desire him.
6. Leonardo Nam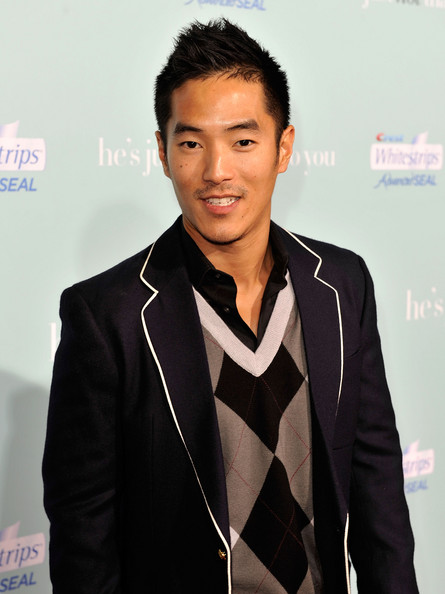 37-year-old Argentine-Australian actor of Korean origin Leonardo Nam is next at number 6. It we were awarding brownie points for being cute, Nam would have a million brownies added to his cart. Popular for his roles in The Perfect Score, The Fast and the Furious : Tokyo Drift, Vantage Point and most notably in Westworld, Nam is built with pounds of cuteness. It would be a challenge to stand in front of him and keep your hands away from pulling his cheeks.