Festivals are one of the most fun places that you can visit with your friends and family, preferably with your friends. For music lovers and lovers of everything fun and exciting, we have come up with a list of some of the biggest music festivals on our plant. Make a plan and visit at least one of these festivals this or the next. We bet it'll be the best time of your life.
Here are the 10 biggest music festivals you need to visit:
10. Austin City Limits Music Festival
Held in Texas, USA, it's a three-day event which is reputed to be one of the world's best music festivals and also the biggest. Some of the genres that the festival covers are rock, indie, country, hip-hop, folk, electronic and as a result, it draws some 450,000 people every year. There are eight stages and a lot of activities for families and kids. As a result of its one of the biggest music festivals.
9. Sydney Festival
One of the major art festivals in Australia, the Sydney Festival takes place over the course of three weeks making it one of the longest-running music festivals. It's also one of the oldest music festivals on earth consequently drawing over 500,000 people each year. The festival features some of the most well-known local as well as international artists.
8. Exit Festival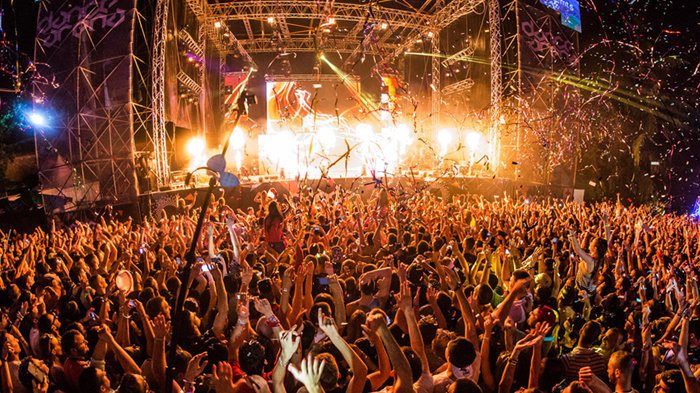 Exit began back in 2000, and since then, the festival is held every year in Serbia. At the EU Festival Awards, Exit was referred to as the 'Best Major European festival.' As per reports, the festival has drawn some 2 million people from at least 60 different countries. The festival began as part of a student protest campaign against the government.
7. Splendour in the Grass
Held in Australia, this music festival began in 2001 and went on to become one of the greatest music festivals ever. It's a three-day event drawing some 30,000 people making it one of the biggest festivals in the world. The beautiful name is said to be inspired from the William Wordsworth's "Ode: Intimations of Immortality." Like other festivals in this list, Splendour in the Grass draws some of the most popular musicians as a result it's one the biggest music festivals on our plant.
6. Fuji Rock Festival
As the name suggests, this particular festival takes place in Japan, and it began back in 1997. Back in 2005, over 100,000 people came to the Fuji Rock Festival. The first festival was held at the at the base of Mount Fuji, therefore, the name. It's an environmentally conscious festival, and the organizers aim to make it "The cleanest festival in the world." So as you can imagine, recycling and other efforts are made, unlike other festivals.

Click On